Business Contents
Sales Department I
The motto of the sales department I is "Quick working, Heavy responsibility, Deep trust" and we engage in activity with elitism.
Including inorganic chemicals, our company's bedrock, we handle a wide range of products such as organic chemicals, fine chemicals, raw materials for medicines, materials for electronic parts, high-pressure gas, food additives for industrial usage, packaging materials and nano-materials.
Based on customers' trust of other fields, experience and knowledge, we will supply a wide range of service. We will precisely understand the"present""from now on" as requested by our customers and will support efforts to realize these demands.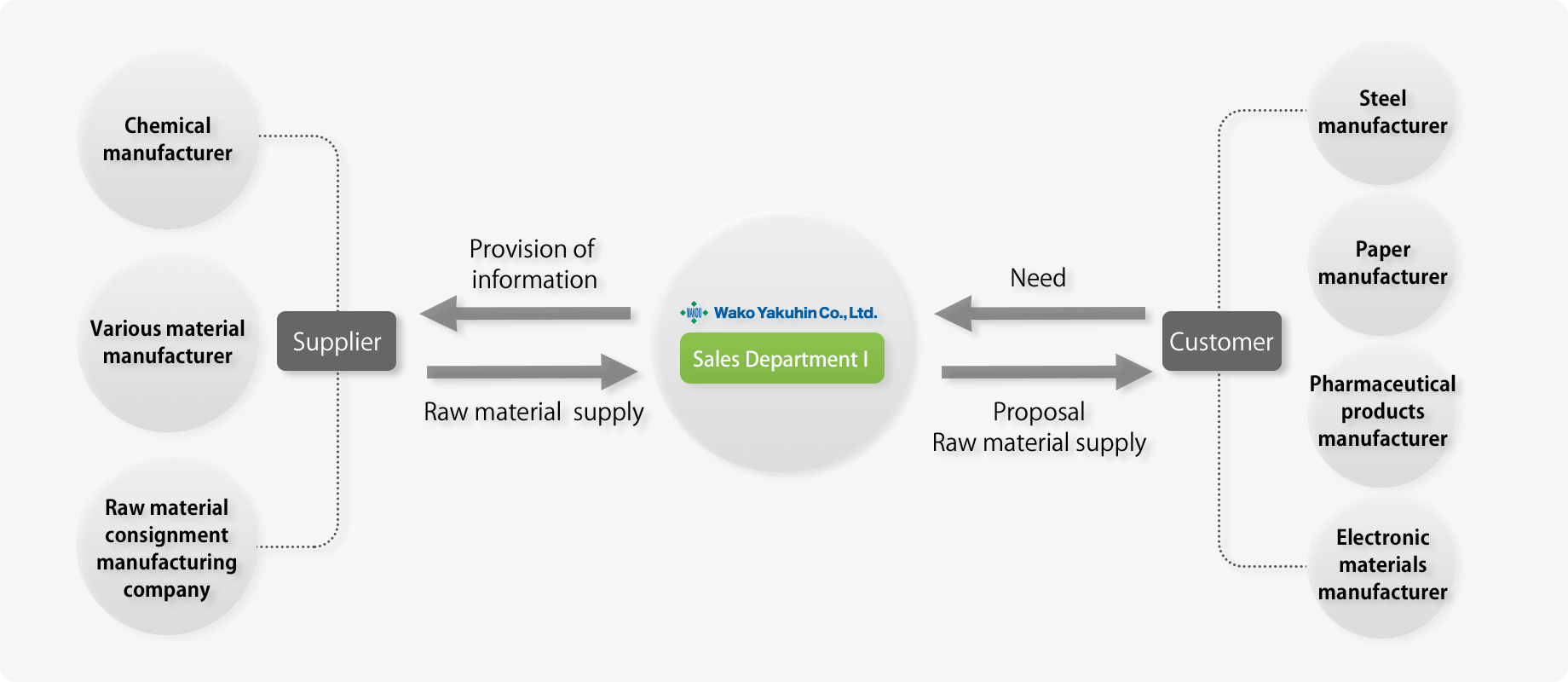 Food Sales Department
The main products handled by the Food sales department are food raw materials such as flour, pasta, edible oil, vegetable albumin, saccharide, modified starch, dried egg, egg processed products and food additives like acidulants, seasonings, sugar alcohol and antioxidants. We also supply waste water treatment chemicals and plastic palettes used in food factories.
Furthermore, we suggest means of cost reduction for our customers by improving distribution and OEM of food additive preparation. We consciously strive to keep our proposals based on responses in line with customers' needs.